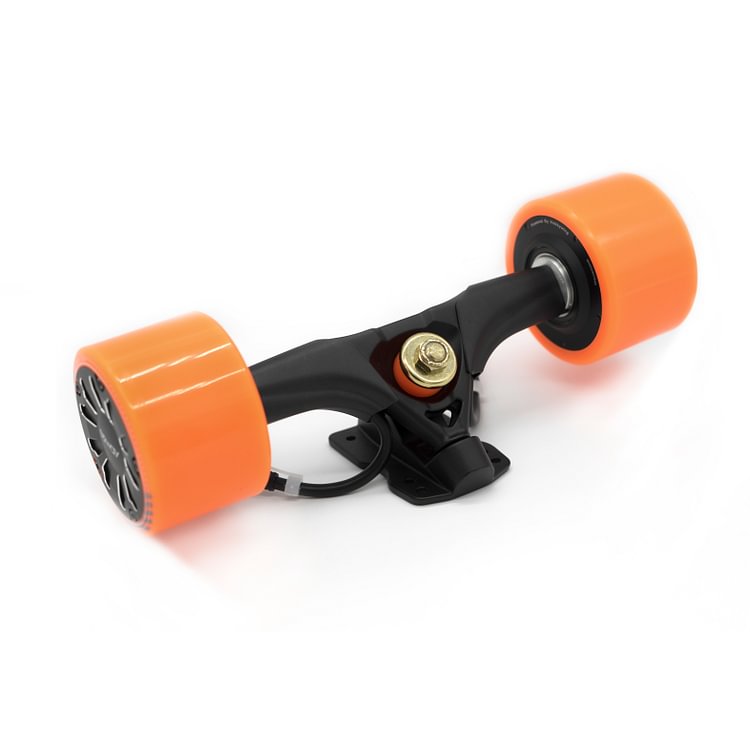 Specification:
Model: DHT8
Weight4.8lbs/2.2kg
Max Power:1200W ×2
Rated Power:500W ×2
Torque:4.2 N·m ×2
Package Includes:
Trist 8" Hub V2 Drive Train ×1
Riser×1
10#-32 Nut ×4
10#-32 Screw ×4
2.5mm Hex Key×1
Exway T-tool ×1
Manual ×1
WARNING:
·The rear truck won't work properly when "Drive Train" at the App is not set correctly and this might also damage the device!
·Do not touch while running to avoid injury!
·For Exway Products only!
INSTRUCTIONS:
1. Remove the stock powertrain assembly before replacing it.
2. Select "Hub" mode in the Exway App, save the Settings and then disconnect it.
3. Turn off the board completely by pressing the power button and then restart the skateboard and remote control to activate this change.