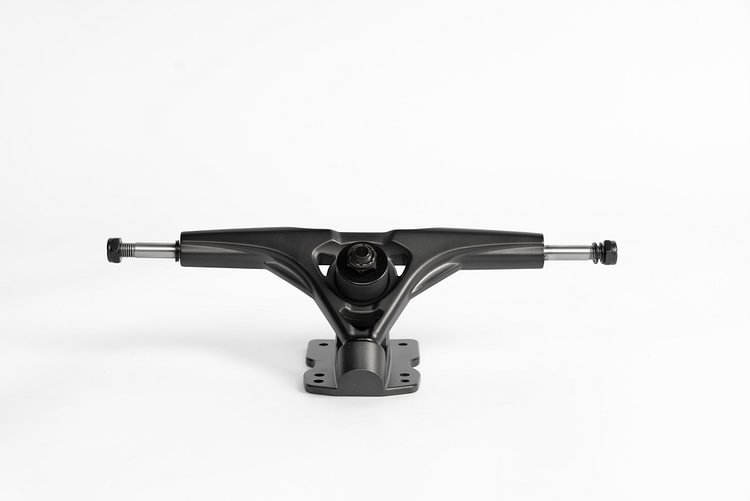 TRIST
It's all about DETAILS & TECHNOLOGY
High-Strength
The all-new Trist truck utilizes special forging technics and CNC milling processes developed by the Exway Engineering Team for a much higher strength compared with traditional die-casting and gravity cast trucks. It comes with a lifetime warranty against failure under normal usage.

High Maneuverability
Both the top and bottom bushings are equipped with cup washers to keep the bushings in place during carving and improve their responsiveness. Fine-tuned by professional skaters with countless tests and revisions, Trist has reached the best balance between stability and flexibility and provides you with a default setup suitable for different boards.

Compatibility
Trist's bushing seat is designed to be compatible with most bushings on the market, allowing you to further customize your trucks to fit your own riding style.
Baseplate
The reinforced structure design for the hanger and baseplate offers a better distribution of stress, improving its durability even more.
Bushing Seat
Compatible with most bushings on the market, Trist offers you further flexibility to customize your board.
Washer
The surface has been processed with titanium plating, which grants for better wear-resistance than alloy imitation plating.