Exway Flex | Electric Boarding Company | Guest Article
Sep 18, 2020 by Electric Boarding Company

Electric Skateboards on Campus – The New Way to Save Money & Time
Electric skateboards are the newest and coolest way of traveling around campus! With micro-mobility products taking the US by storm, students and commuters are looking for a more sustainable, cost-efficient, and time-efficient way of getting around campus. Whether an inner-city student or one enrolled in a crowded college town, all students have now found a way to beat the morning rush hour, and e-boards have quickly become the Freshman's Favorite! Exway and their high-quality e-boards are at the forefront of e-board riding in colleges, with their iconic new Exway Flex electric skateboard the 2020 #1.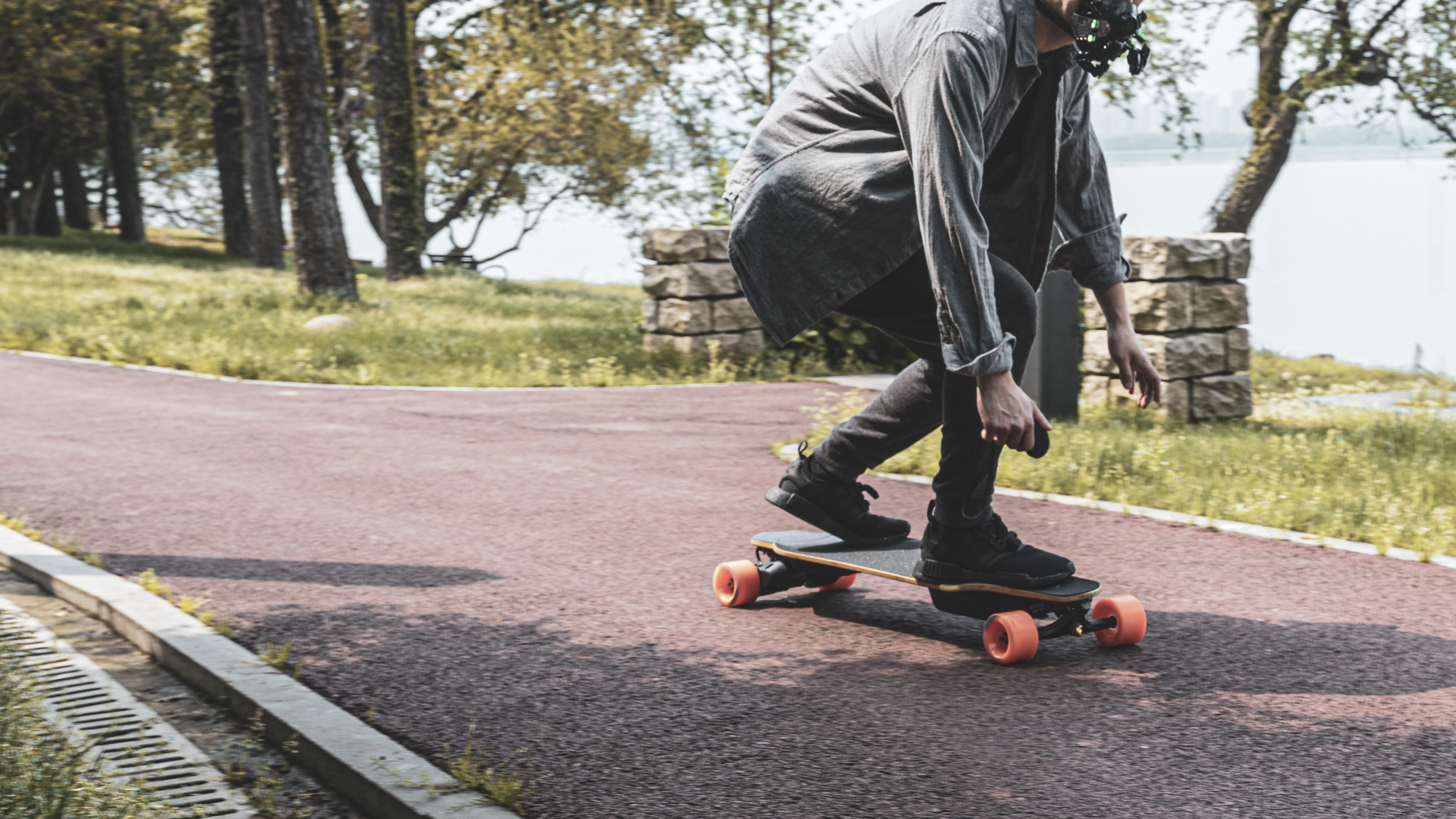 Why is the Exway Flex So Awesome?
Unlike mini boards, the Exway Flex e-board is a traditional electric longboard, allowing for easier carving abilities and also more board control. The Exway flex comes with both the riot belt and hub drive edition allowing the student to choose between an accelerator or a cruiser. While riot belt-driven e-boards have more torque and a little more traction off the mark, hub drives also require less maintenance and are less susceptible to damage during travel. While we recommend riot belts to slightly more experienced riders, the Exway hub driven Flex model is perfect for beginners as well.
Some of the top features of the Exway Flex e-board include its performance specs. At the Electric Boarding Co, we are continuously looking for an e-board to recommend to customers that have a great balance between power, speed, and also range. The Flex board boasts a 20-mile-long range, and a 25 mph+ top speed. While also having the added IP55 water resistance rating, it's well suited for college commuters in wetter climates with a more secure battery casing. The Flex board is well-tailored to all millennials with an onboard app connection to monitor your e-board, while it's bamboo/fiberglass board decking allows for a strong but flexible rider feel.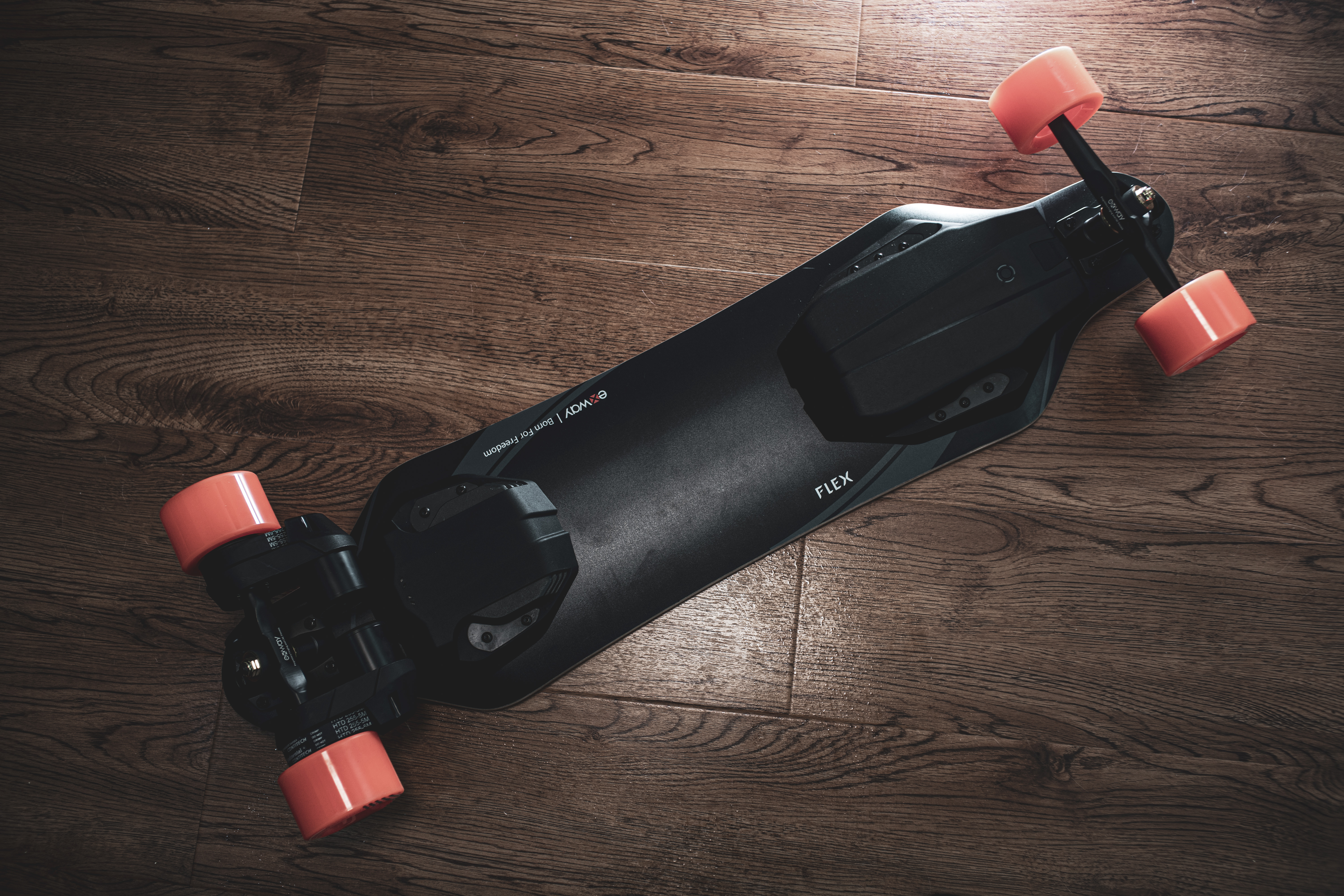 How Much Can the Flex Save You?
The Exway Flex averages an 18 to 20-mile range depending on the rider weight and conditions. On average all students living further than 1.5 miles from campus are almost inclined to drive if there's no suitable public transportation. Statistics also show that students who drive to and from class, as well as run errands of other kinds on a daily basis, spend close to $1300 p/year on gas, and that doesn't include other fees. The Exway Flex with its 20-mile range can get most inner-city commuters or college commuters to and from class 8-10 times before requiring a charge! With all the money saved on gas, this excellent and high-quality e-board can provide you with a much more cost-efficient, environmentally friendly way of getting to and from class, which is why at EBC, the Exway Flex board is our #1 College E-Board!
By #1 Authorized Retailer – The Exway Flex Electric Skateboard for Sale – Available now!